Ok so rookie team programmer here, as someone who doesn't particularly know the ins and outs of labview.
The main issue coming up is that, despite having two TalonSRX's hooked up to SIM motors (One of them is hooked up to PWM 0 and 1, while the other is hooked up to PWM 2 and 3.), only one of the motors is switching from blinking red to orange (PWM 0 and 1) while the other motor stays blinking red.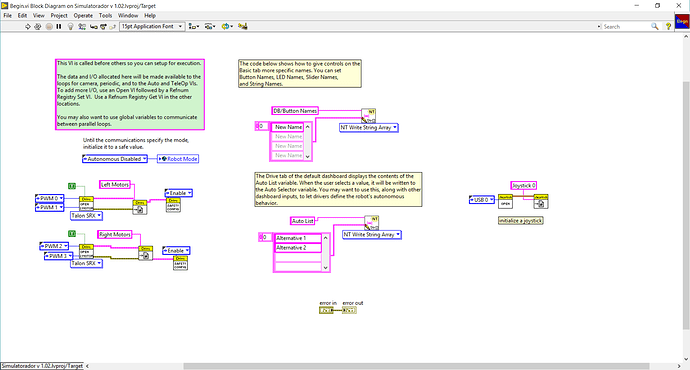 As this image
should
show, I do have both Talon's individually named and wired, but when I enable teleop, one of them just refuses to turn orange (which, with my limited knowledge, is the desired result), as, no matter what I do to the code, it does nothing but sit there and be red.