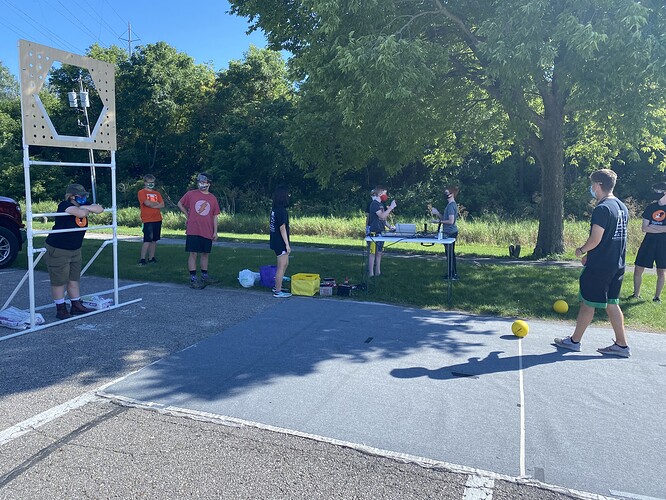 [One team's experience, YMMV]
We met in-person for the first time since early March to give prospective members a hint of what the robot part of FIRST is about.
And a chance to be driver and button monkey.
Outside, ten people or fewer, social distanced, masked (and gloved at the driver's station). We required a specific parental permission form for this activity.
Ames is a college town, and unfortunately the college students in town were doing the exact opposite of all those things. So I'm expecting the local situation will quickly take a big turn for the worse and we may not meet again in person again in 2020.
[EDIT] Also please note the "Derecho-proof" swiss-cheesing my daughter put in the portable goal we built