So I joined team 3553 around week 3 of build. This team has an awesome awesome mentor base who I LOVED spending 20+ hours with these past two days. Boeing and Lockheed Martin engineers + UPenn + Drexel students + 357's mentors = fun times at the shop.

Red tape, snow days, the Philly school district's rules, and administrative set backs had the team working with very limited restrictions, and by week 5 we had very little to show for our efforts. (South Philly High School is a VERY difficult place to run a team from). Ask 357 what pile of parts we showed up with to their shop Saturday morning…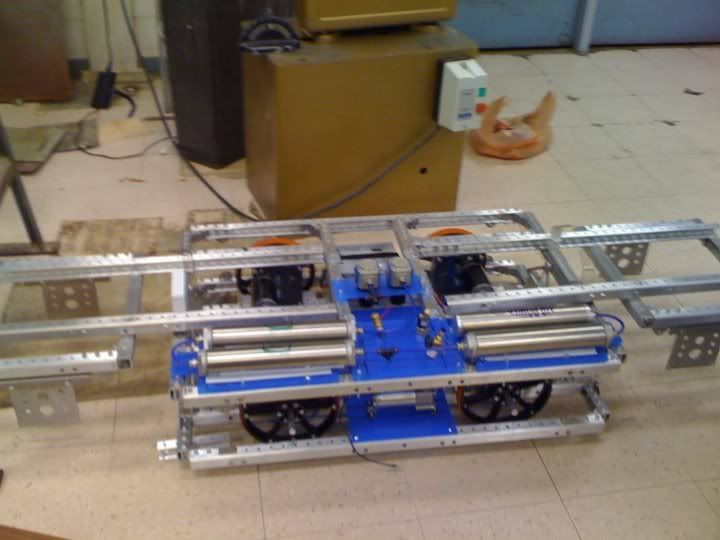 20 hours later we have this going. Waiting to be wired up, minibot deployment set up, and coded. We have a lot to do, but I think we can get it done.
We will be at Philadelphia with a finished robot hopefully (but DONE is a 4 letter word). The Dragonfly will hopefully be in full force at that point.
HUGE thank you to Ryan Dognaux and his team 357, Royal Assault at Upper Darby High School for this weekend. All we needed was a place to work, some tools, and some great friends to work alongside with.
To any team who shares our situation- go find a veteran team to help you out.
More pictures here- http://s656.photobucket.com/albums/uu290/lilstogi/Rambots%203553%20Rookie%20Season/ Enjoy and comments/questions are welcome!