Thread created automatically to discuss a document in CD-Media.
Adapting the FingerTech 2" mecanums for FRC use
by: Nate Laverdure

As seen on Triple Helix's 2016 robot:
http://www.chiefdelphi.com/forums/showthread.php?threadid=144877

Triple Helix's changes to FingerTech 2.125" OD mecanums
Modify hub to allow 1/2" hex drive
1.1. Fully disassemble wheel to isolate hub.
1.2. Enlarge hub bore to 1/2" ID
– simple lathe operation
1.3. Broach hub bore to 1/2" hex
– must stack multiple hubs together because they are too thin for broach
– use pins or 4-40 screws through the attachment holes to maintain concentricity
– use hose clamps around OD to maintain concentricity
– CRITICAL: align points of hex to minimize interference with heads of standoff screws
1.4. Enlarge bore of both side plates
– Must clear points of drive axle
– Try to stay concentric with existing hole
– Bore must exceed .577" if using 1/2" hex
– Bore must exceed .542" if using thunderhex
– Recommend using step drill to enlarge up to 5/8"
Reassemble mecanum with modifications
2.1. Replace BHCS #4-40 x 1/4" LG with SHCS
– Hex profile will NOT fit between existing square pattern of BHCS
– Switching to SHCS allows hex profile to fit in existing square pattern
– McMaster 91251A106, $8.20/pack of 100, 4 needed per wheel
2.2. Replace roller axles (1/8" pin and E-clips) with SHCS #5-40 x 1-1/2" LG and nylon lock nuts
– E-clips WILL NOT hold up to FRC use; need better axial shaft retention method
– If E-clips fail, you'll likely lose the whole roller
– Although it's an uncomfortable nonstandard size, 5 is chosen because it has a .125 nominal diameter.
– Screws: McMaster 91251A175, $9.46/pack of 10, 6 needed per wheel
– Nuts: McMaster 90631A006, $2.76/pack of 100, 6 needed per wheel
Cost breakdown
Mecanum 14.28 (19.76 CAD)
Hub upgrade fasteners .33
Roller upgrade fasteners 5.84
TOTAL 20.45 plus shipping
Resources
http://www.fingertechrobotics.com/proddetail.php?prod=ft-mecanum-set-v2
https://www.sparkfun.com/products/11578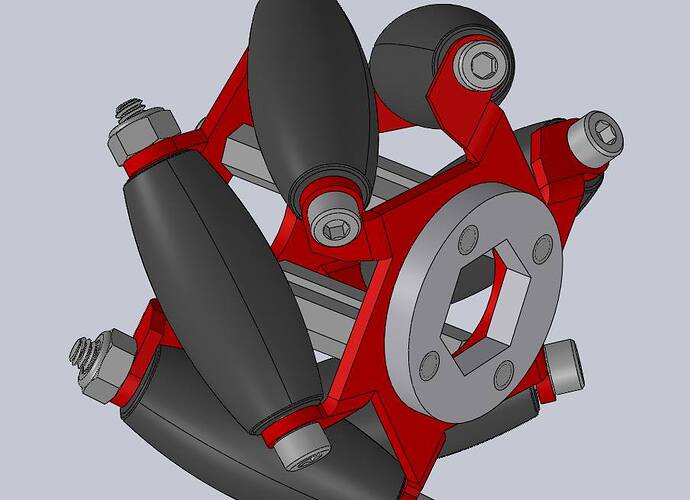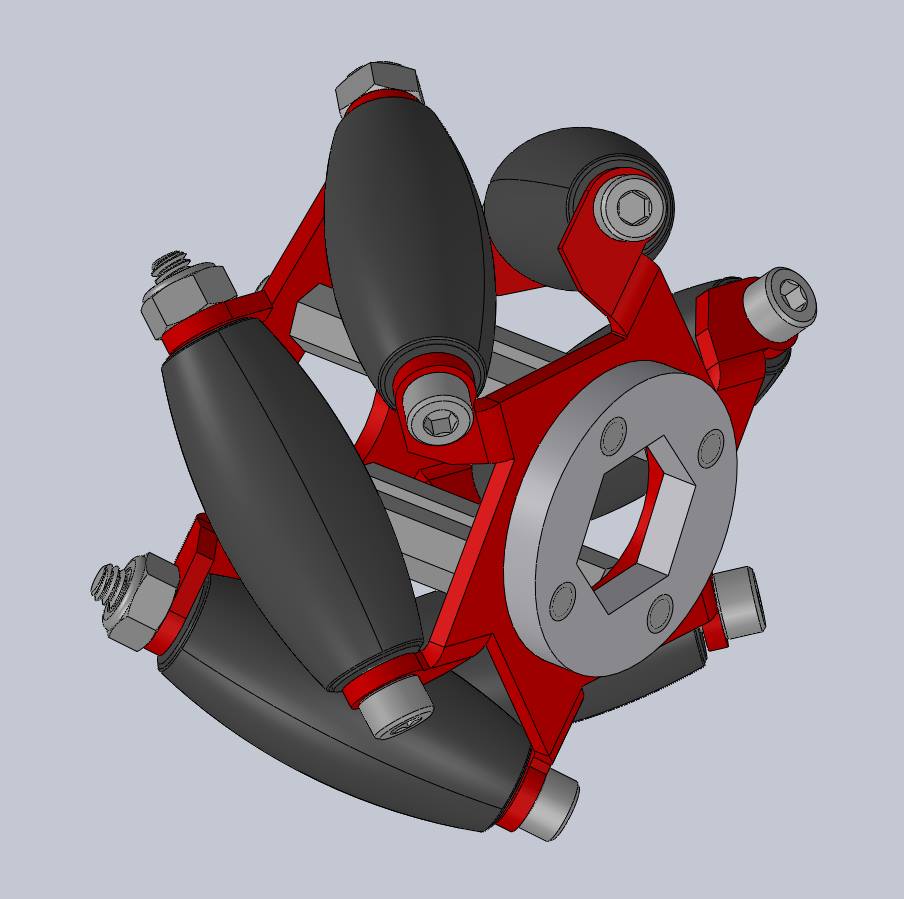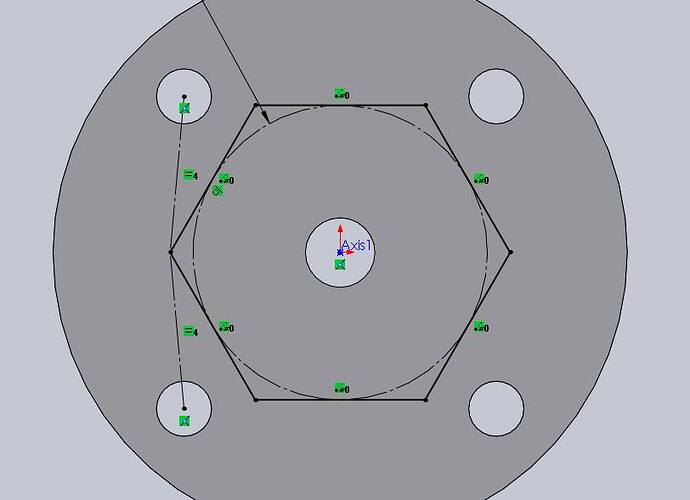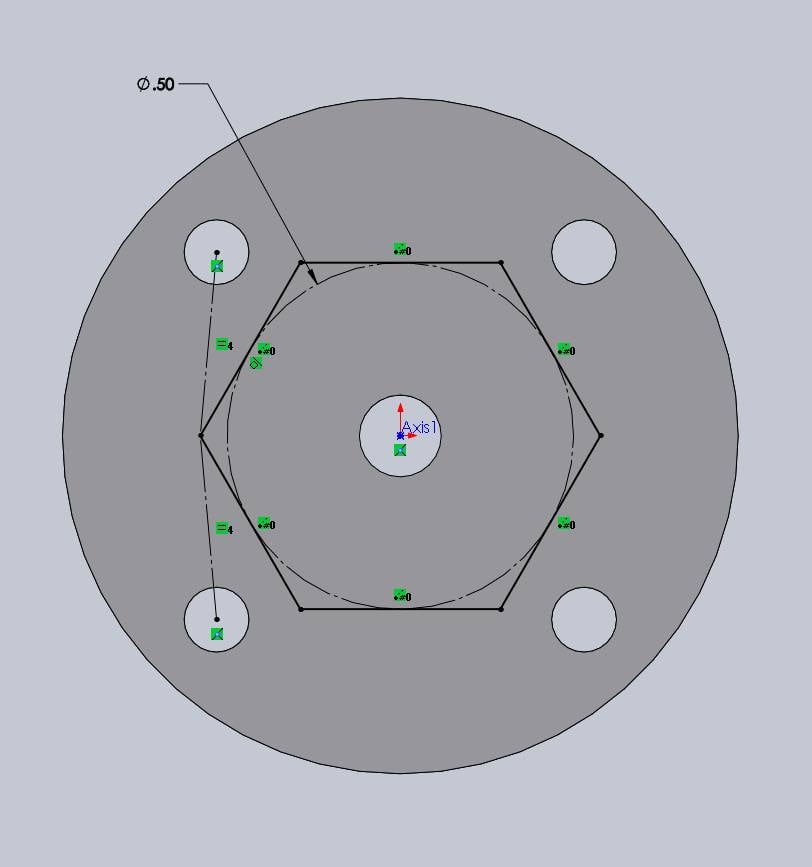 FingerTechMecanum_THmodifications.STEP
(2 MB)