Participate in the VEX Robotics Hour of Code from December 6th-12th. All ages are welcomed and this is a great learning opportunity for new and experienced programmers!
Get ready for Planet HEXBUG - launches on December 6th. Team Spyder is hosting a STEM challenge called the "Hour of Code" with VEX Robotics between December 6-12, 2021. It is open to all students K-12. Use the QR Code in the flyer to sign up or this link: https://bit.ly/3cgXtNC.
Please feel free to share this event with your friends or another student. This is a fun way to get started with Coding and it is FREE!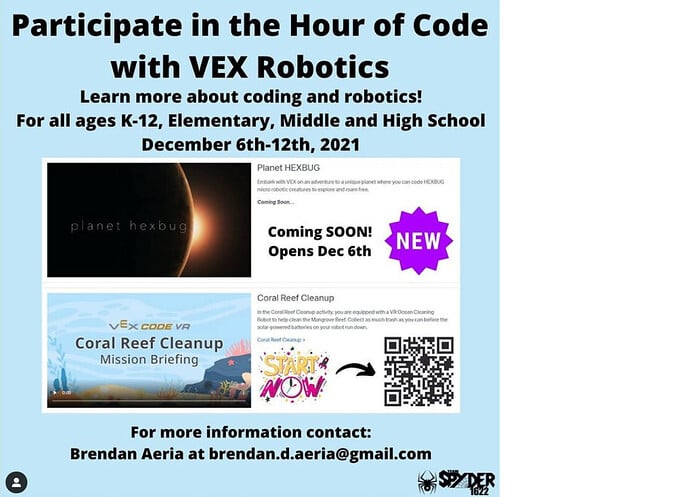 For more information contact Brendan.d.aeria@gmail.com, or reply to this post.