Hey
Yesterday, our team decides to wire the pneumatics system. After we updated the new image of roboRIO (4.0) and connected the PCM, the Phoenix Turner started to show on log, node errors in PDP and PCM.
Self Test (Phoenix Turner)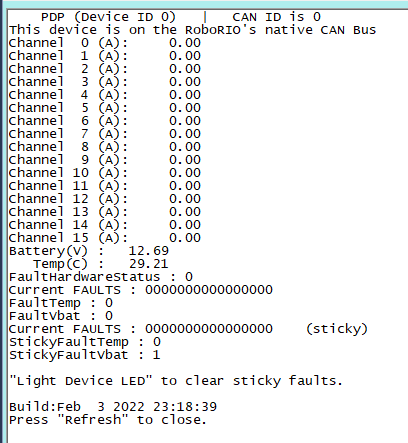 Web Diagnostic Log (Phoenix Diag Client)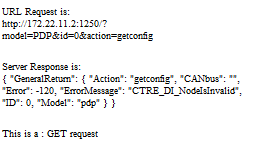 However, when I deploy code, CAN, PCM and PDP works without problems.
So my question is: Why the Phoenix Services (Turner and DiagClient) is showing errors? The code doesn't affect and the Driver Station Console Log doesn't print any problem.
I think it could be one of these two problems (I don't know if I'm right):
Components, because PCM blinks the green light of STATUS and the red lights of solenoid, but the COMP doesn't blink any color. I can still turn on the compressor by the code and joystick, even not turning on the COMP led.

Temporary Diagnostic Server, because every restart of roboRIO or code deploy, I needed to run a Temporary Diagnostic Server on Phoenix Turner. I tried to install the Phoenix Libary/Diagnostics on Phoenix DiagClient, but it doesn't find roboRIO at USB or Wireless. The DiagClient only finds when I turned the Temporary Diagnostic Server on Turner, and finds changing very fast between "Connecting to 172.22…" and "Updating 172.22…". This doesn't make much sense to me, since the turner only has the option to run temporarily, and DiagClient should install the Phoenix on roboRIO without needing the Turner.
Our team uses RobotPy.