During our one event this year (NC Pembroke District Qualifier), there were several issues with power cells getting stuck in the PC counting chute on the back side of the Power Port. In several cases, the power cells did not drop through the scoring light beams and were never counted in our score. This seemed to only happen on the red side of the field. Here is a screen shot from QF2-2 showing the power cells jammed up: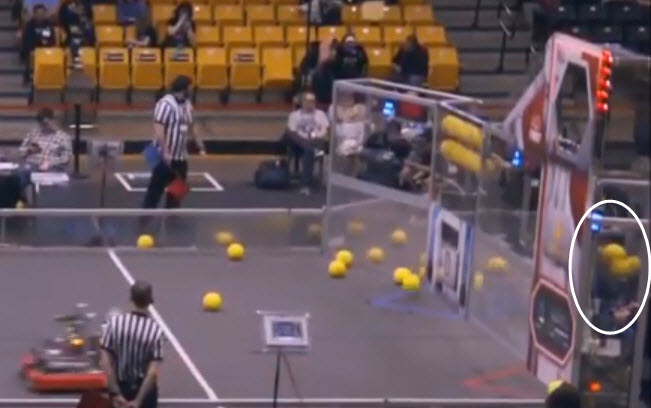 In one match (Finals 1) the refs had to reach into the chute to get the power cells unjammed which, for some reason, ended up re-setting the score such that the score read 0 at the end of auto (the refs eventually fixed the scoring error and adjusted the score).
Several other teams at the event said that they had experienced the same issue (again, only on the red side of the field).
Has anyone else experienced this issue?
Since it looks like we will be using the same field next year, I wanted to share this issue so that if this is a common issue we can look at ways to fix it. If this is an issue with just the FNC field, that is also valuable to know.