Ah alright misunderstood you, sorry!
He probably would have.
I once evaluated Car Nack's predictions for accuracy. Overall, about 50-50, with earlier predictions being more accurate and later predictions being less accurate.
@waialua359 You're missing out on murderer's row by not being there Week 1… but, here's the deal. If Week 2 gets it where Week 1 fails, I bet there's a recipe somewhere for teriyaki Croc.
We have Milford in FiM week 1 as well: 27, 67, 3538, and 503. Wouldnt be shocked if we at least get close there
If it doesn't happen at Hueneme port, I wouldn't be surprised if Illinois teams pulled it off again. Midwest has 111, 2451, 694, and 2338. We had the first triple traversal.
im currently doing research on shoe recipes, am taking recommendations
You mind adding to the pile of bets?

I'll eat the shoe as soon as I have the time to get one (probably after champs)
Question… If it happens more than once will you be eating a shoe for each time or is it one shoe for the full season? If it's the former id suggest looking at a thrift store in the kids or baby section if you don't mind eating used shoes… I think this is gonna happen more next week. Smaller shoes are probably easier on the small intestine
If you notice, red's right grid is not fully filled, the bottom right node is still missing a piece
You can't see it from that angle. The cube in Hawaii Q16 is tucked into the corner.
Similarly, the cone in Sacramento M7 was also tucked into the same corner.
In both cases the official scorer was right on top of that spot with a very clear view.
now would u eat the entire shoe or just like the tongue or the laces?
Garfield has a tutorial below: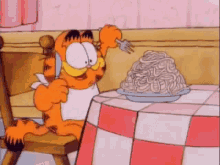 but do we count that? because practice matches don't count towards a team's rank.
1323 be like:

Guess it is time to go steal a piece from the other team in autonomous in order to get to 194