NEW - EIGHTH Session! Team Spyder and PHS SWENext would like to invite you to our FREE Third Annual STEM Career Series, seven of eight sessions on October 27th, 2021 at 5:00pm PST! We invite you to listen to Andrew (Andy) Ruiz which has a degree in electrical engineering from the United States Naval Academy. After the Academy he worked as an Ensign and earned his Wings of Gold as a Naval Aviator. Andy frequently volunteers in his wife and four children's classrooms.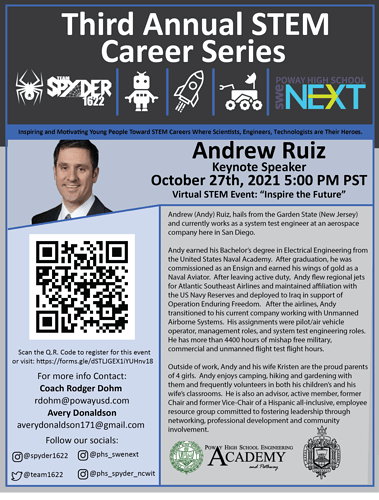 Use the QR Code or link address to register: https://forms.gle/8myEvbrkDWoBJrTB6
Can't wait to see you there!