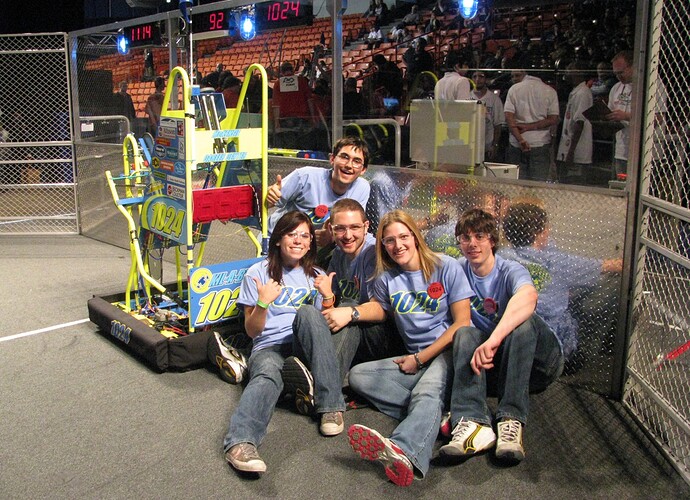 One of the FIRST photographers took this picture for us while at the Midwest regional. At the time this was taken, the opposing alliance had called a time out (for a reason I can't remember). Our coach had the idea for us to all go sit out on the field with our robot, and our head scout had the idea to take a picture.
So you know who everybody is:
Front row, left to right: Allie R., Head Scout; Marc R., Driveteam Coach; Allison M., Functional Team Captain; Taylor C., Robot Operator.
Back row, left to right: RALFF, Robot; Alex S./Q/Qbranch, Robot Driver/Programmer
Thanks to our fantastic alliance partners (1114, 2041) and EVERYBODY at Midwest for making it a great FIRST time for our team in Chicago!
-q