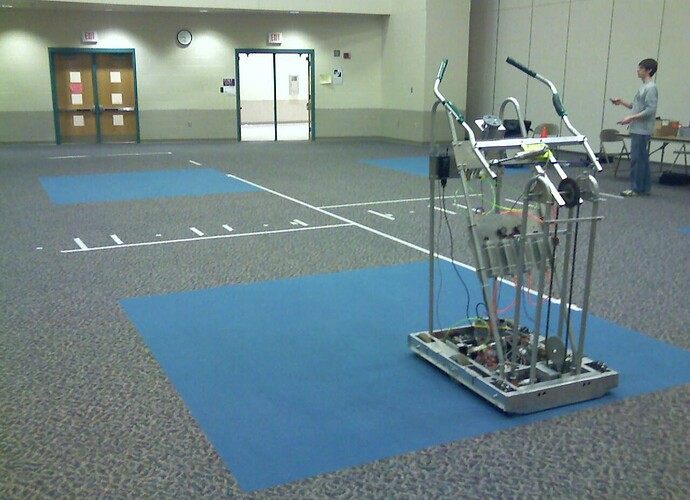 We were fortunate enough to find a local (and very gracious!) grade school with a big carpeted, flat multipurpose room. Armed with a trusty roll of masking tape we laid out a field and dolled up our autonomous mode to get ready for nationals and get our shiney new ADXRS150EB gyro all tuned up.
Works great… 7 line crosses in 15 seconds w/o ball knockoff. With ball knockoff it can still make 5 line crosses, and has the capability to change lanes automatically if the robo coach tells the robot the ball is in a lane other than the one it's in right now. Back by popular demand, it can recover from collisions and obstructions with minmal error.
If you have any comments/questions… post!
-q