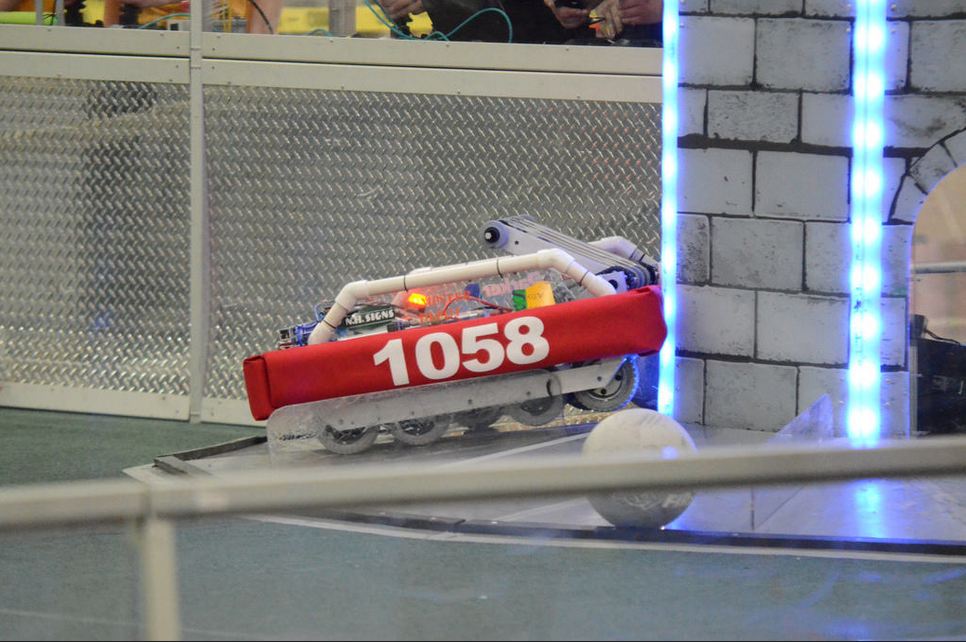 Scoring low at the Rhode Island District Event.
Low Expectations features:
10wd for tackling all the defenses minus the Sallyport and Drawbridge from the neutral zone.
Intake for manipulating the CDF and Portcullis
Scaler packaged in the back for easy scaling.
Extensive use of Riv-Nuts to make everything quick and easy to remove with one tool.
At our first two districts we received the Judges Award, Engineering Excellence Award, and won both events. We are excited to be attending our third district in Boston this weekend.