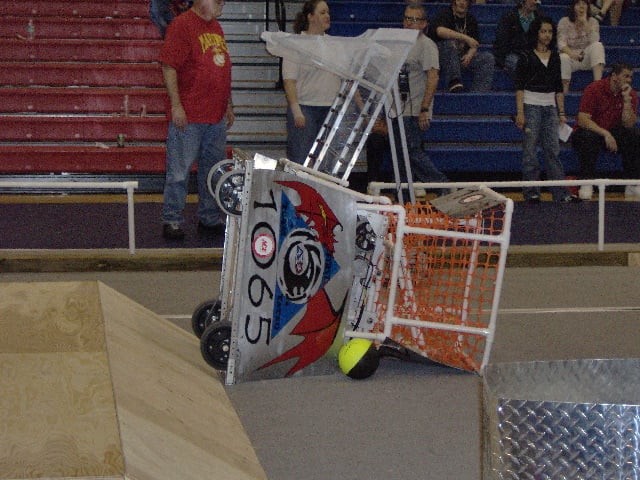 This was our first time on the field at Robot Ruckus and we didn't have our shooter programmed yet, so we figured, "Lets practice getting up the ramp" and so we got up there no problem, then we try coming down, and yeah…picture explains it all.
Who else has had robot flipping problems? On the ramp? off the ramp?
Lets see some more flipped robots!