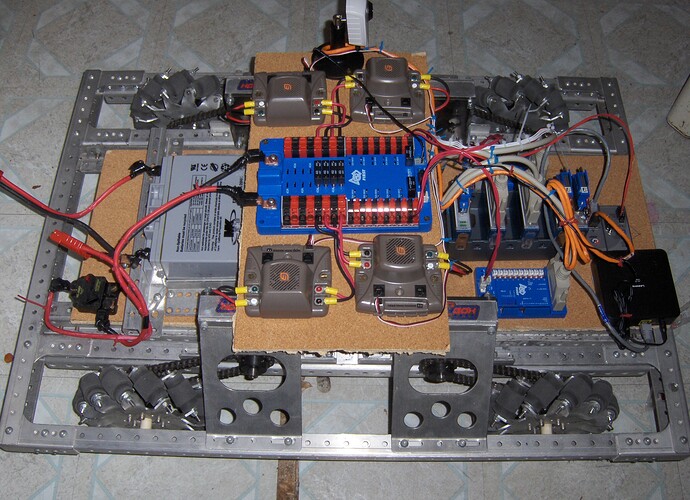 Kit-bot chassis with AndyMark Mecanums and the 2009 control system. It is running C++ code. The camera isn't doing anything yet, but that's the project for this weekend.
I'm going to upload more photos to Flickr, I'll post a link when they're done uploading.
PM or e-mail me at public [at] ehaskins [dot] net if you want the code or any other info.