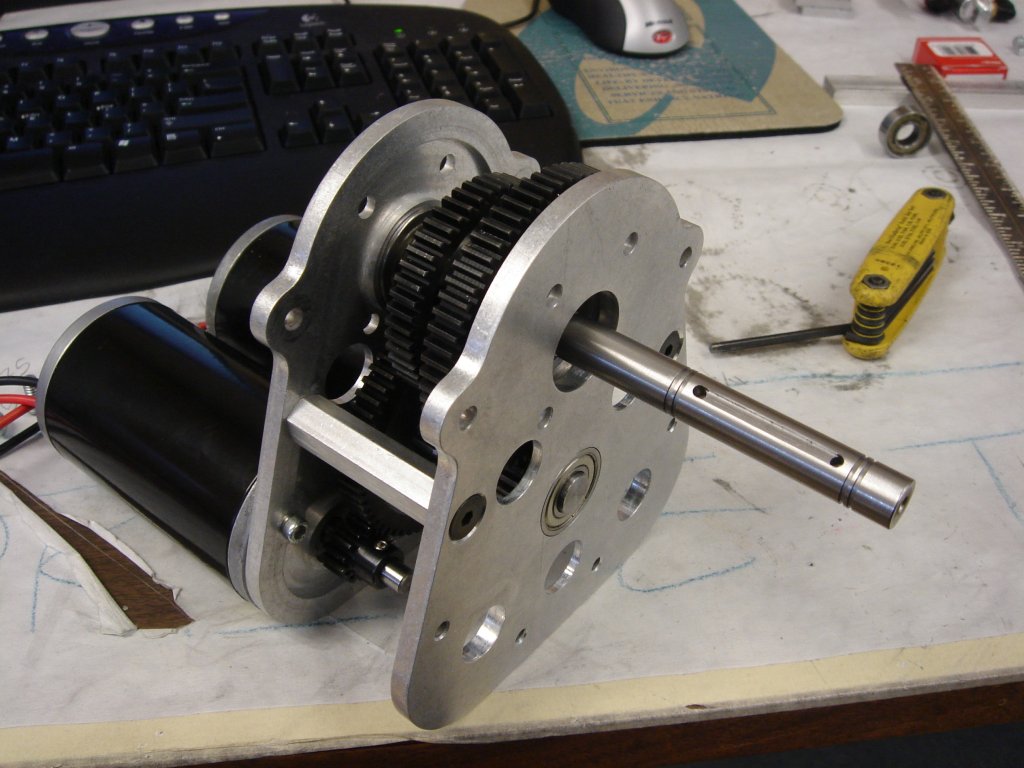 Well, here's the box that goes with the CAD drawings I posted. Twp speed dog shifter, output speeds of 5 and 15 fps. Middle wheel of a 6 wheel is direct driven to the center wheel, with chains running the others.
The only components that aren't present are the pneumatics and their plungers.
Comments and questions encouraged.