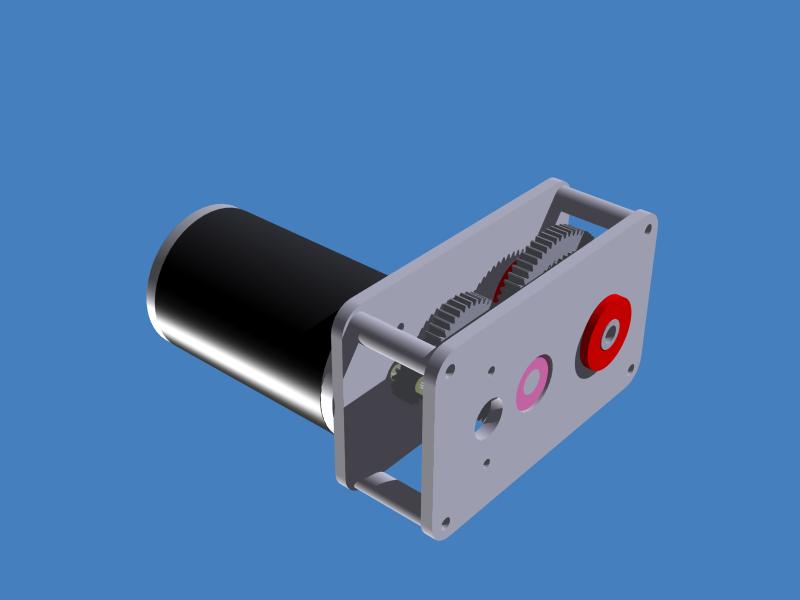 I figured it's been a while since I've uploaded any of my work, so here's a bit of a preview on my current project. This gearbox uses the Large CIM, is a ball lock, and eventually will shift via Servo.
The total weight for the gearbox without the motor is 2 pounds, as I plan on using Hardened Aluminum gears and shafts. The box is nice and small, as well as decently simple to machine and to mount.
High speed for a 4 inch wheel bot is 9fps, and low is 3. This gearbox may soon be designed to attach to the Outback Tracks that I've been looking to use.
Questions and comments welcome.