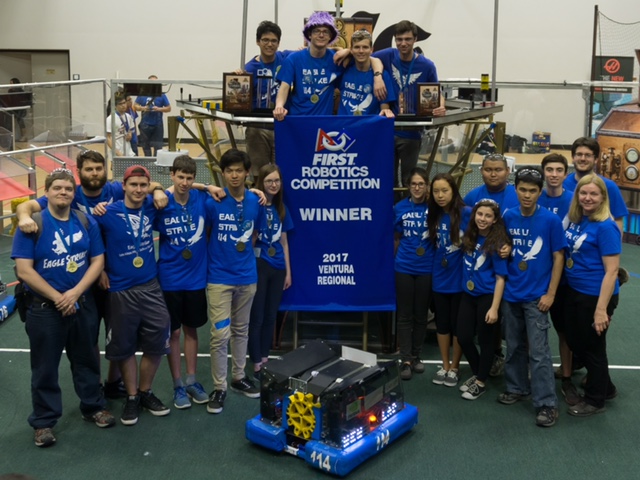 114 took home our very first regional win.
Thanks a ton to our alliance captain, 2576, Chilean Heart. You guys rule, and kept the spirit high.
Thanks to 3925, Circuit of Life, for holding it down and making some amazing plays.
I'm incredibly proud of all the students involved. We finished with a set of red bumpers covered in blue tape after having our blue bumpers smashed. We played the final match using a battery lent to us by 5818, outstanding GP demonstrated by them.