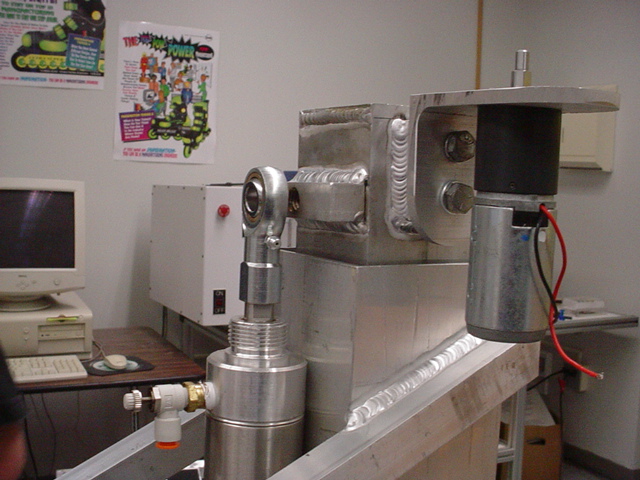 Taken Feb, 5th, 07
More coming soon.
Wow! that is a nice weld Fillet beautiful its almost a shame to be among us imperfect humans
haha yea nice welding job…looks to be an arm or a lift mechanism

Or, it could be some crazy maniacle robot desinged to carry inertubes and put them over spiders;)
Now that's a clean weld!


Very strong, with higher grade bolts supporting the welds. Looks a lot like the jack stands for my car.
All the welds on that robot are very nice. Every single piece on that robot was precisely machined. It will be a very good competitor if the drivers can control it right.
… maybe I just know that because I saw that machine in person. :rolleyes:
That is sans the rest of the arm as well, be on the lookout for teaser 2
Nice welding