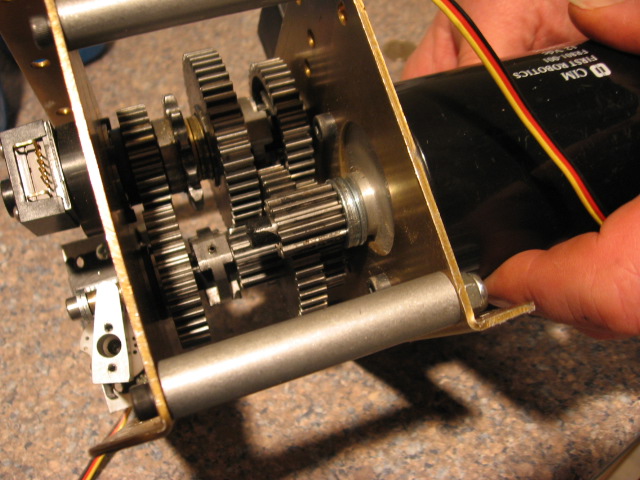 These are our gearboxes for this year. They are an AM Shifter with a few changes. In order to get to 3rd gear, the shifter between 1st and second goes to a neutral position where neither are engaged.
We machined down the small cluster gear to a hex to accomadate a second dog clutch. We replaced one of the sprockets with the second gear gears in the inverse ratio (we switched the positions of the gear). We also added another servo shifter to shift the new clutch from the opposite side. The 3rd gear is about 1.5 times faster than second gear is. Also, the AM shifter has a lot of slop in the servo shifter fork. We placed it with a yoke which lets us accurately the dog clutch, becuase if both dogs engage, it locks up.
Software synchronises the shifting process so the driver can't accidentally lock the gearbox up.