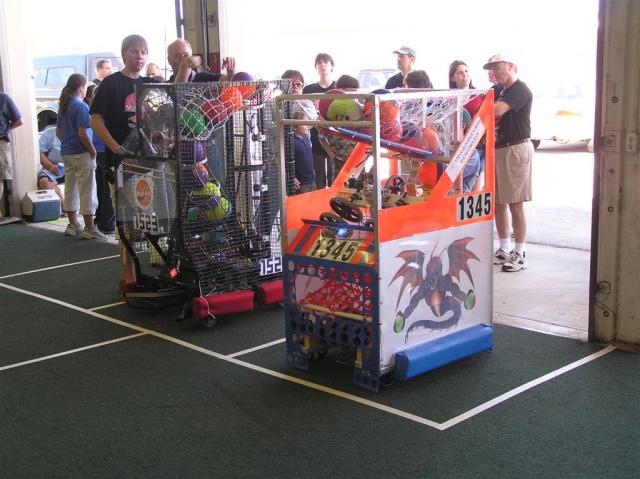 Platinum dragon's "Boombox" and M.A.R.'S. "Ball-istic" getting ready for action.
… Thanks to M.A.R.S. for providing me with this picture.
I love 1345's logo behind the lexan… can't wait for you guys to be on our alliance at UCF for some more 1345-in-front-1523-in-back double upping!
Just watching people standing behind the robots outside in shorts and then looking outside my window and watching snow covered street and wind beaten trees makes me wanna cry.

Koko Ed: I think you'll feel better to know that we get strange weather patterns down here.
Just three days ago, it was in the 40s. Yesterday it was in the 80s. Is it just me, or is there something unnatural about the temperature changing 40 degrees in just 2 days?
up here it does that in 5 minutes :yikes: