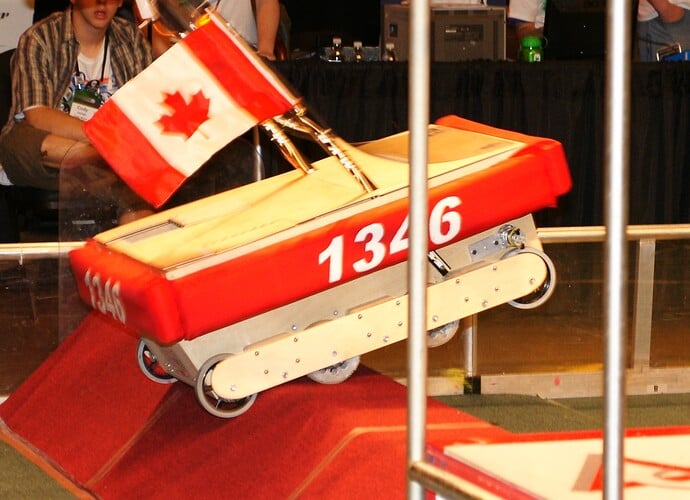 There are some great photos of 1251, 801 and 1902 "getting air" off the bump… this great shot of our machine taking off was snapped by one of the kind people from the FIRSTWA media crew at the MS Seattle Regional and posted to
http://www.flickr.com/photos/firstwamediacrew
There's no suspension on the machine, but the battery has about 1" of foam under it, and the control board has 1/4" or so, just to take the worst of the harshness out of the landings.
Yes, everything is baltic birch plywood… except for the hockey sticks, of course. The plywood handled every impact we could throw at it, and even though we smashed one of the AM wheels on the back one match, it never slowed us down (and took about three minutes to replace).
This is our seventh FRC drivetrain, and is the cheapest, easiest to build, toughest and torquiest we've ever put together. I used to swear by 6wd, but now I'm a solid 8 wheel convert!
Jason