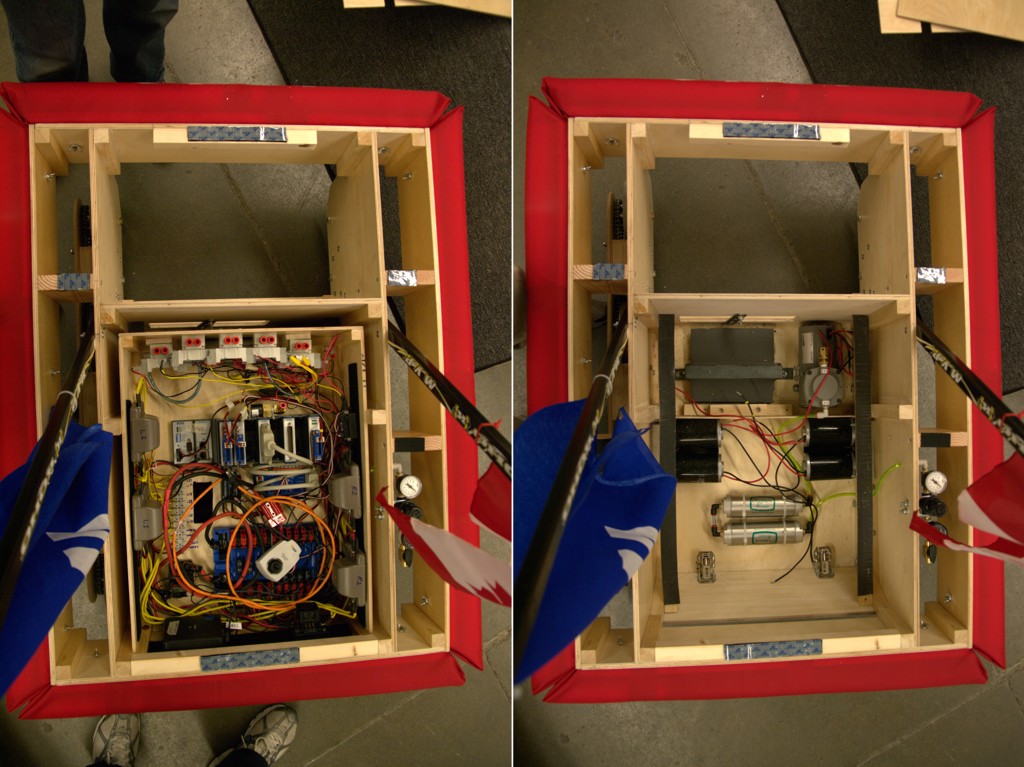 Out here in Olympics-land we're big fans of the witholding allowance. This is our robot with, and without, the 20 pound control box that contains all the "pricey bits". This is also our shipped robot, without the kicker and "ball magnet". We've got a roller system for retaining the ball, built and partially installed in our practice bot, but our 26:1 gearboxes for running the intake roller spent ten days hanging around a Canada Customs warehouse. It arrived Monday… we would have been in a sad, sad state of affairs without the witholding allowance, but now we can test it, tweak it, and install it in Seattle.
The robot, as shipped, weighs 81 pounds.
The control box, by the way, switches from robot to robot in about ten minutes. You just need to connect 12 wires and about 10 quick-connect pneumatic lines.
And yes… almost everything is baltic birch… mostly 3/8".
Jason