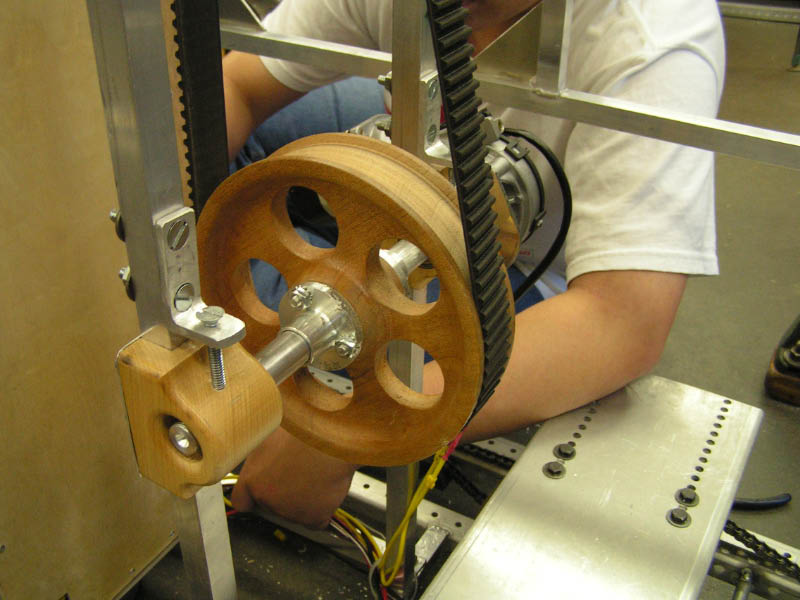 This is the bottom end of the loading mechanism. Loads ten balls in six seconds. The turret/shooter (made of plywood) can't quite keep up at that rate… do we slow the loader or add another FP to the shooter?
At this point we are still well under weight, but will add more mass as we increase functionality this week. Then there's the weight of all that code, too… but after watching some teams do rapid fire… more power to the shooter can't be a BAD thing.
At this point last year we were about 15 pounds overweight.
See you all at PNW and GTR.
Jason