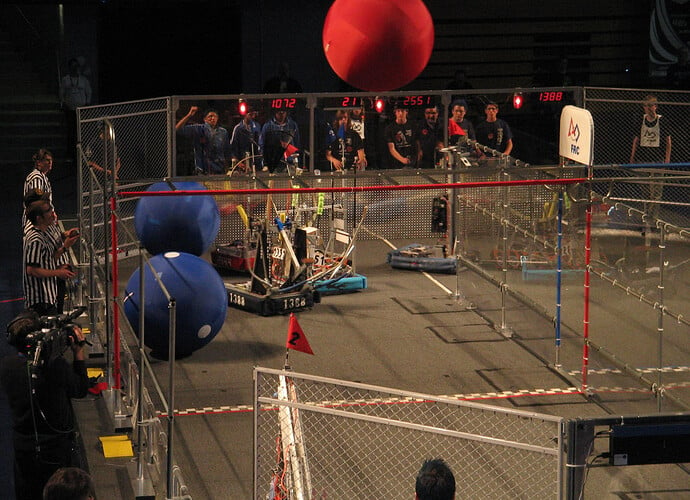 1388 Kicking in the quaterfinals amongst ALOT of traffic. That looks like 12 feet high. What do you think?
WOW>>>
But I would like to say that team 1261 thought of Hammertime on day two of the season when we were building on our hammer design which eventuall failed…
Assuming the rack is 6.5 ft high and the ball looks to be a good four feet above the rack…that's a sweet ten feet…
Most impressive launch i've seen so far.

To bad we won't be seeing you in archimedes.
Nice picture. I remember this one. You guys did great at Davis (and thanks for the awesome support). I hope you guys perform well in Atlanta.
Das booooooooooooooooooooooooooooooot!
For those of you who are curious …
http://eaglerobotics.com/2008/hammer_small.wmv
Come see us on Newton this weekend