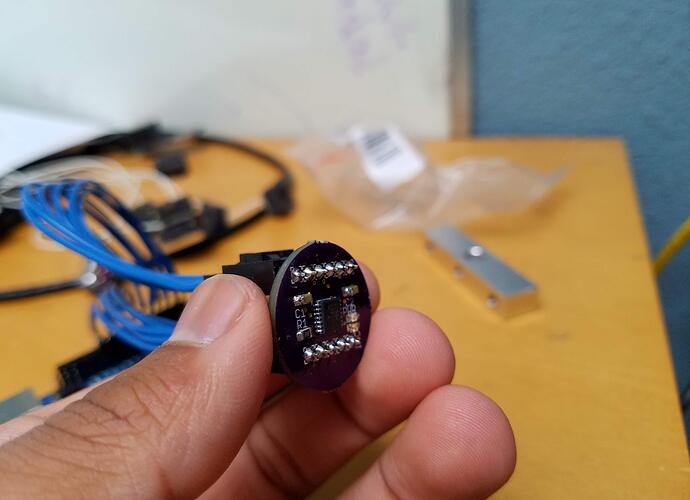 This is my 3rd or 4th revision of this encoder using the AS5047P chip.
It's a magnetic encoder like the CTRE encoder that operates at a very high precision for the low cost.
Specs:
-Max 28,000 rpm (stick it on the back of a 775pro!)
-Can be run at this speed with Talon SRX or roboRIO encoder readings
-4000ppr (aka 1000 cpr) incremental with index pulse
-14-bit (16384 position) absolute accessed via SPI
-latching Hansen Hobbies connectors (5 and 6 pin), although any 0.1" pitch header will work.
-$2.50 for headers, $10.50 for components, and $1.35 for the PCB; $14.35 total plus a couple dollars in shipping. The price goes down more if you make more than 3.