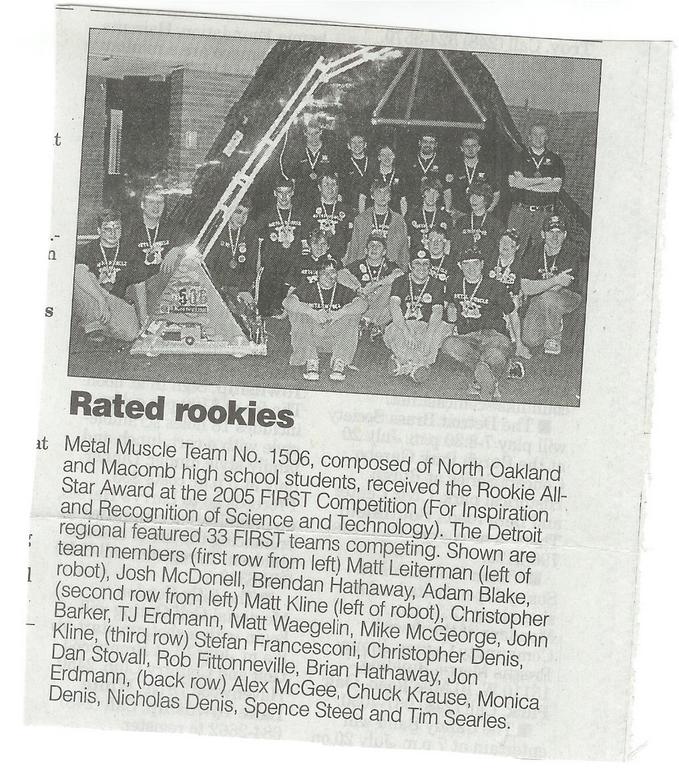 The text is as follows:
Metal Muscle Team No. 1506, composed of North Oakland and Macomb high school students, received the Rookie All-Star Award at the 2005 FIRST Competition (For Inspiration and Recognition of Science and Technology). The Detroit regional featured 33 FIRST teams competing. Shown are team members…
(pm me if you want the full list, I don't feel like typing out everyone's names…)
This was in today's Oakland Press. Great job 1506!
Edit: Ok, fine, I didn't need to type the full text, I didn't know how good of quality I'd have…