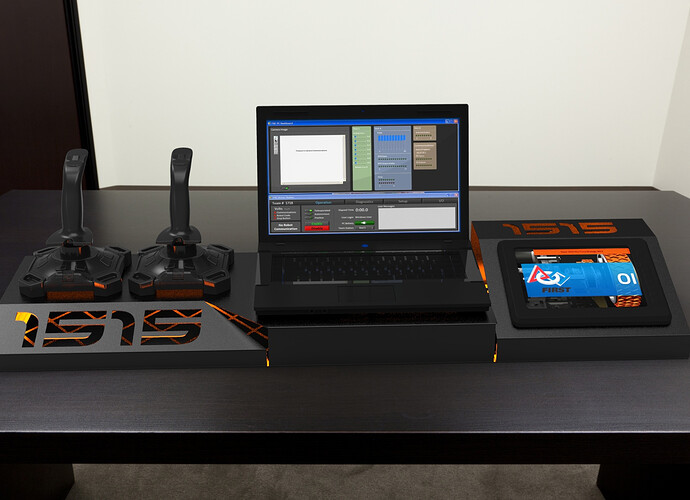 I realized I've never uploaded this one.
This is a KeyShot rendering of a design for an Operator's Interface for 1515. It features our famous touchscreen interface built into a sleek anodized sheetmetal enclosure lit by LED strips. It is ultra lightweight and designed for quick assembly.
We may be building it sometime this week in time for the San Diego regional.