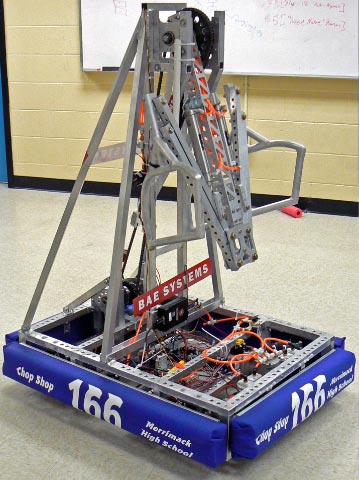 Here is 166's 2008 robot, Atlas.
It is probably the nicest and cleanest looking 166 robot to date (aside from the crooked front bumper, but we can fix that easily)
We had our practice robot finished and driving around Thursday night (2/14) and this robot finished Monday (2/18).
The only device that you can't see here is the Kicker. It is a pneumatic piston that is designed to launch the ball a short distance to aid in hurdling. We are still working out how to get enough weight to put the kicker back on.
It doesn't look like it should be that heavy, but it is, unfortunately.