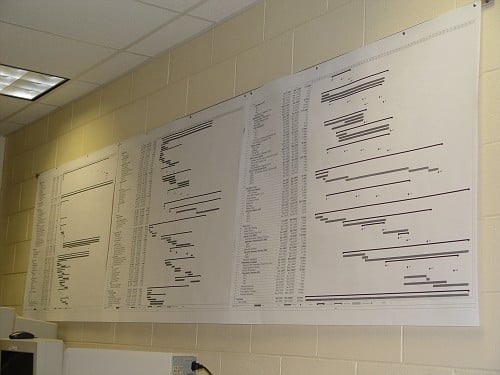 This is 166's schedule that covers everything over the 6 week build season including animation and chairman's.
It's got very generic action items that are going to be done by each of the groups seeing as it was created before we got the game.
The schedule says we should have a finished, fully functional robot by 2/7. Sounds reasonable, right?