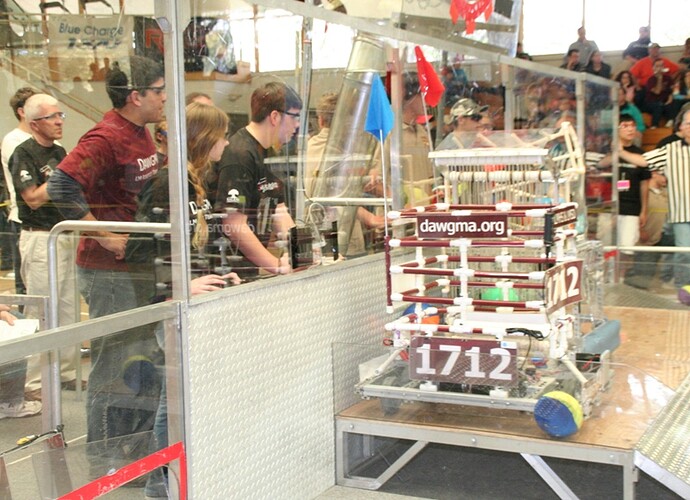 Dawgma I defends the high goal against team 339, Kilroy, in the quarterfinals of Duel on the Delaware 5.
I wonder what that ball pressed up against the wall is thinking right now. :yikes:
hey that looks like the one poof ball the was stuck between Moe and the wall, in Philly, when we were playing defence in the semi-finals.
This photo is what you are talking about. Poor little poof ball didn't know what hit it.
Ha ha! I love that picture… but why am I not getting credit for taking these? I mean, I know I have over 600 from that day, but that doesn't change the fact that I took them…