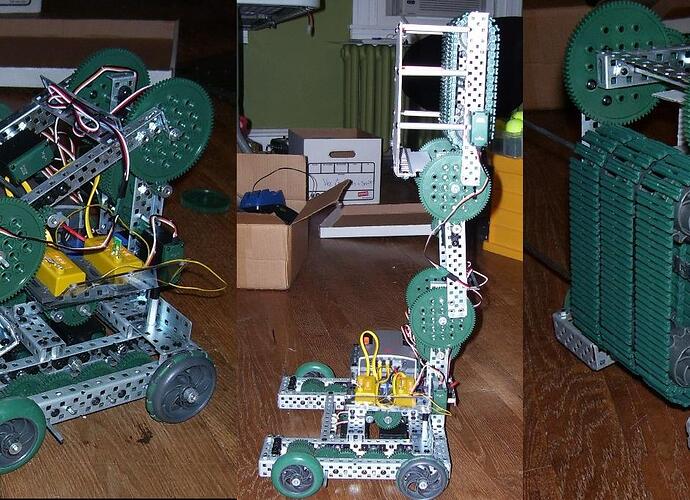 1712 would like to present to you our Rah Cha Cha Ruckus Vex bot!
The bot features our 2 speed "VHS" transmission. (http://www.chiefdelphi.com/media/photos/29026)
The arm has the capability of holding 6 balls at a time and can score from the opposite side of the high goal.
Look out for this beast at the Ruckus!