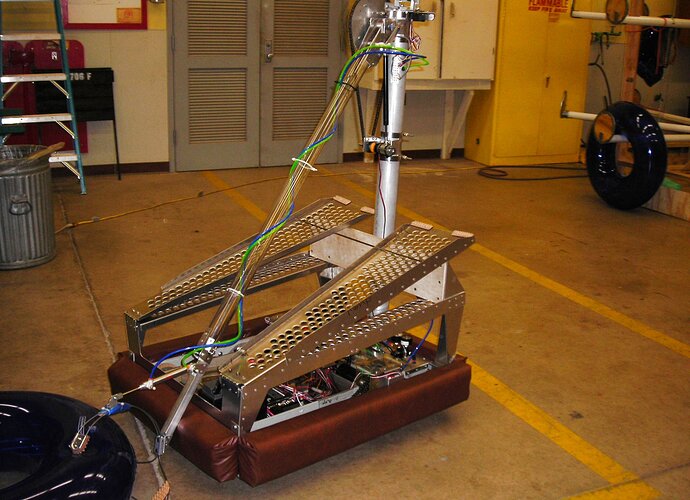 Here is our second robot as a team. We still have yet to decide on a name for it (there are so many possibilities!), but we drove it around quite a bit and it works great!
Stats:
6WD, 2-speed AM gen 2 transmissions on fiberglass chassis
modular 12" robot ramp, 4 bolts hold it on
1/16" aluminum mast, 1 clamp holds it on and everything unplugs in a jiffy
claw with latch
camera on top of mast (oooh!)
last but not least is the awesome lexan tube arm
well, that's our robot, see all you arizona teams in phoenix and davis!