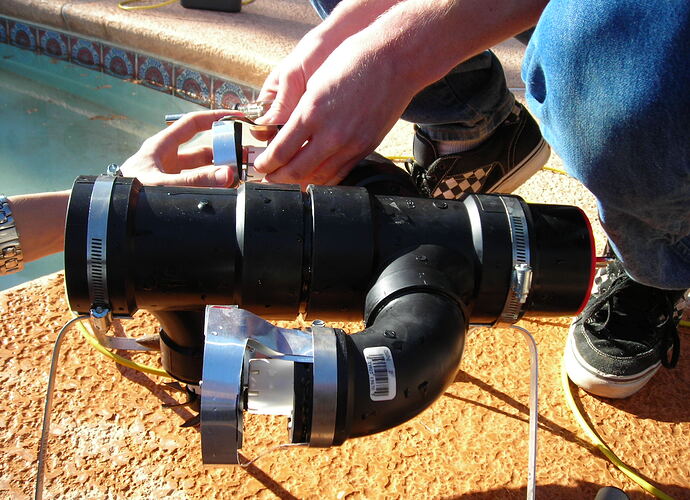 Here's FRC 1726's pending robot design for the National Underwater Robotics Challenge (June 6-8, 2008). We've spent some time brainstorming and reflecting on last year's competition, and came to several conclusions that greatly aided in the construction of this year's robot. We've shifted to on-board electronics, resulting in an incredibly smaller tether and a single-bodied design (less things to waterproof). So far, the design is both cost efficient and simple, allowing a small swarm to be constructed (

).
For more pictures on the build and robot, check out our photo gallery.
For a video of the initial test drive*, see our YouTube video.
Good luck to all NURC participants this year, and thanks Fredi and the entire Carl Hayden robotics team for hosting this wonderful event! 1726 can't wait to see everyone there!
[size=1]*the robot drives pretty slow in this video, but after checking the battery voltage we realized they had close to no charge… we'll test it soon with fully charged batteries![/size]