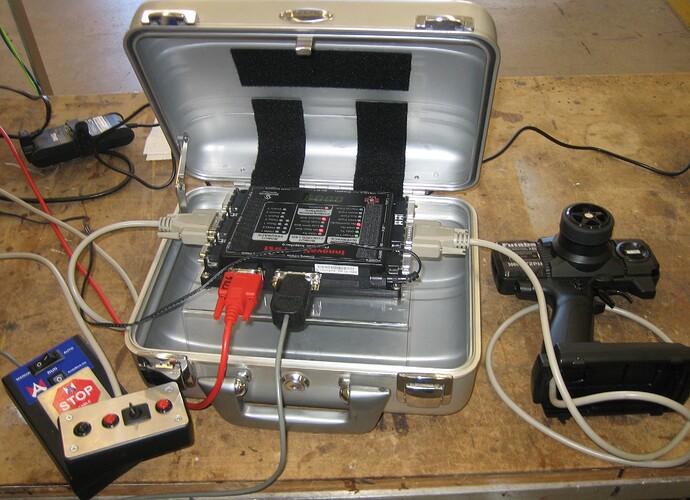 Everything fits nicely into a
Halliburton camera case
, including the OI, driver RC controller, and homemade secondary operator controller.
Comments/Questions appreciated!
What did you do to modify that controller? mine doesn't have the right pots and i only get the sweep of 3 pwm numbers. are you using the pots from the futaba radio? or changed ones?
Devin