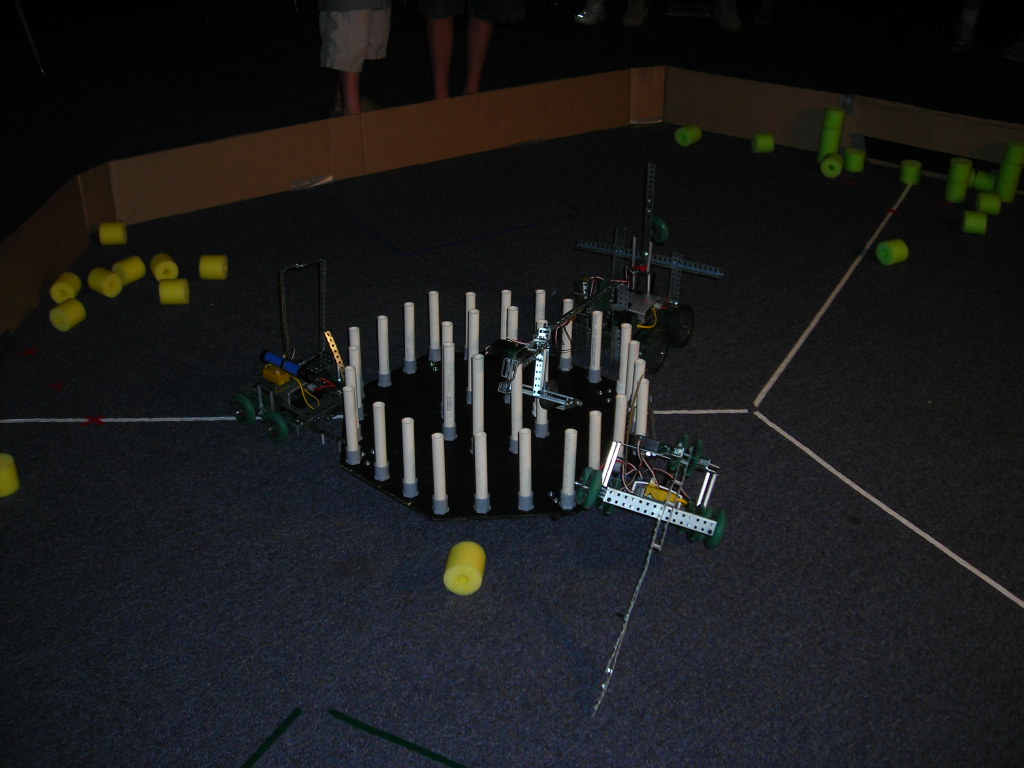 This is a pic of 3 teams duking it out in our student-made game for our 1st session of team 1726's vEx camps. The pipe structure goal is mounted on casters, so it can easily move around the field. Three teams played free-for-all style for the most points by placing the pool noodle game pieces in the goal or in their home zone. The hexagonal field is also split into 3 pieces, so if a team manages to get the goal in their zone at the end of the match, an added 10 point bonus is given.
Overall, the camp was very successful (though we are still mourning over our slightly abused vex parts

). We are planning an advanced camp during the second week of july, which will include the programming and autonomous part of the game.