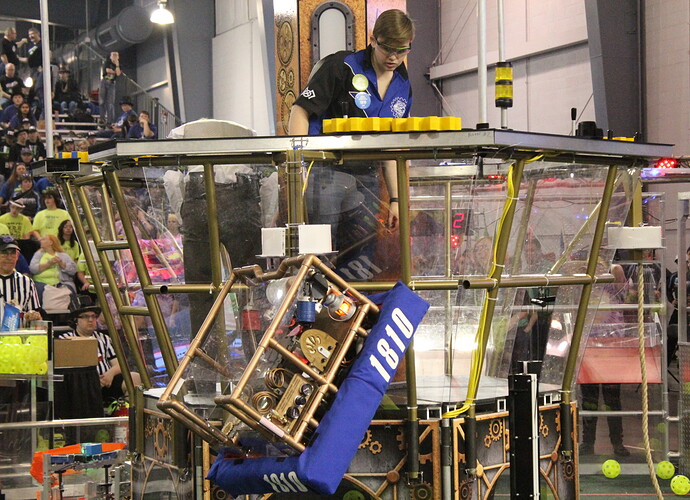 Team 1810 Jaguar Robotics' robot, Lightning McSteam, about to complete a climb for the 2017 FRC game FIRST Steamworks.
The chassis is made out of PVC pipe as a typical element of our team, now painted copper in theme with this game. Other visual elements this robot has are decorative laser printed for pneumatics and radio covers and a 3D printed lantern for the RSL.
At the GKC Regional, 1810 placed 9th with 3rd highest OPR & made it to the quarter finals as 6th seed Captain.