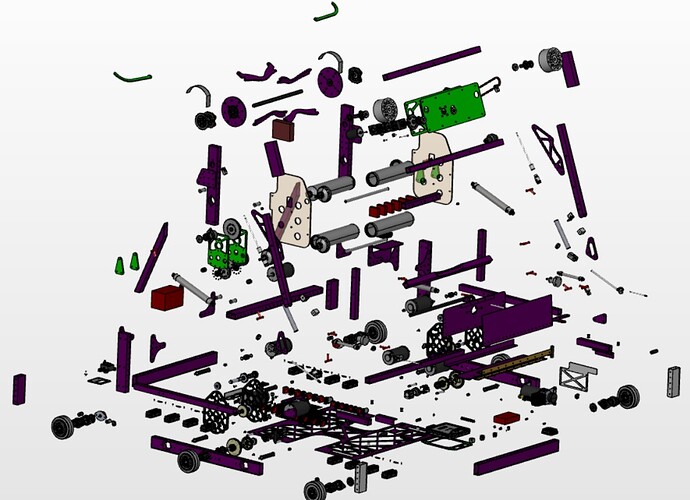 Here is ILITE's 2017 submission for FRC 2017, SteamWorks. Can you reverse-engineer our mechanisms? The CAD is about 95% complete.
This render has the following:
6 CIM tank drive train with "ludicrous", "lol@defense", and "snail" modes
An active gear ground intake unlike any seen in videos this season
A passive feeder that takes advantage of the active gear intake design, and can still be fed a gear when there is a mess of balls between the robot and the wall
A climber that can easily capture the rope and climb in under 5 seconds, even if the driver cannot see the climber
All in all, I'm proud that my team has made it through the adversity we had this school year. Because of it, we planned to specialize before the season even started. Yet since I can't settle for "average", we turned it into an optimization problem.
ILITE will compete at CHS - Greater DC in Week 2, then in CHS - Central Virginia in Week 4. Hopefully we earn our entry in to CHS Champs, and North World Champs.