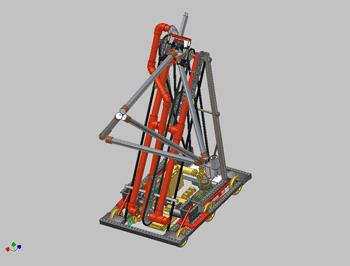 Team # 191 X-CATS X-Whaat!!
Looks great. Again, my usual question: how did you do the chain? Can it move? How much does it slow down your computer?
One suggestion though… I would go through and change the colors of the spikes/victors, etc. I would love to see a bigger picture if you have one.
-Daniel
all i have to say is
"LOOKS DIFFICULT!!!"
Ahh, the mystery of the chains. I have a funny story about our team's 3ds animation, but this thread probably isn't the right place. Anyway, good work! It looks similar to my team's robot.