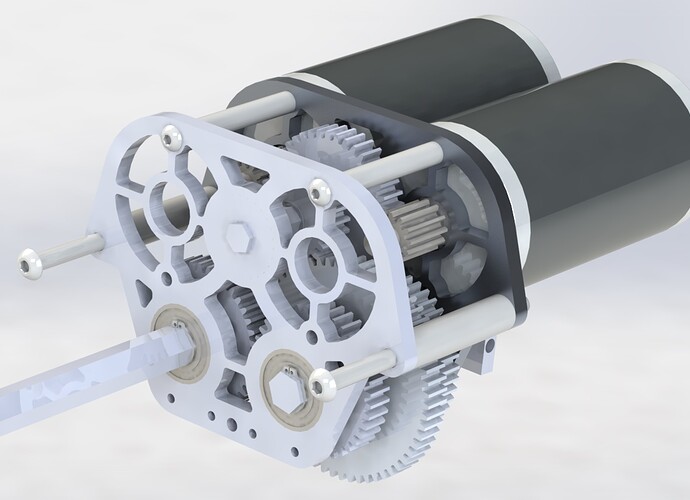 This is our first attempt at designing a custom transmission.
The transmission has 2 speeds, powered by 2 CIMs. Shifter is based off the AndyMark Super Shifter design (HiTech servo with dog gear)
High gear: 15.41 ft/s, Ratio: 7.33:1. Stage 1: 12 to 40. Stage 2: 40 to 44
Low gear: 6.78 ft/s, Ratio: 16.67:1. Stage 1: 12 to 24. Stage 2: 24 to 60
We really would like your feedback. We are building these soon to test in offseason events before we compete in a real tournament. We have no experience with designing transmissions, but have been around FRC since 2009.
Additional views:
http://imgur.com/a/5GDqi