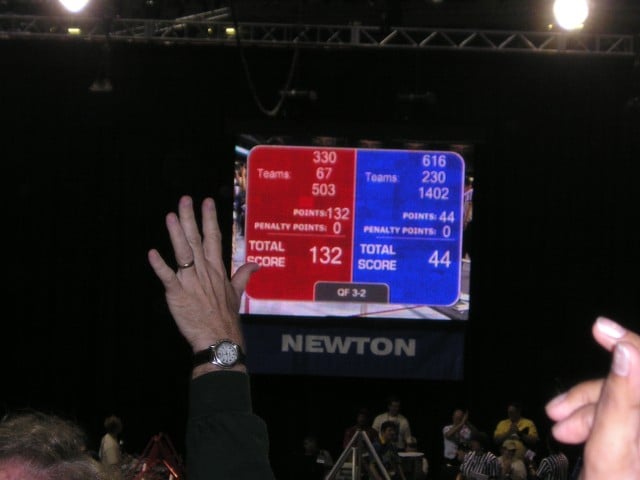 The 2005 season high score. On Newton, of course

The nice thing about this one is that the loosing aliance actually scored some good points. The high scores that i had seen before the loossing teams didnt score, that is waht usually created the high scores but here was defenetly scoring too.
Great Job
67
330
503
Dave
Do you have a picture of the field? With its 9 red goals? That was a really good match to play for all involved.