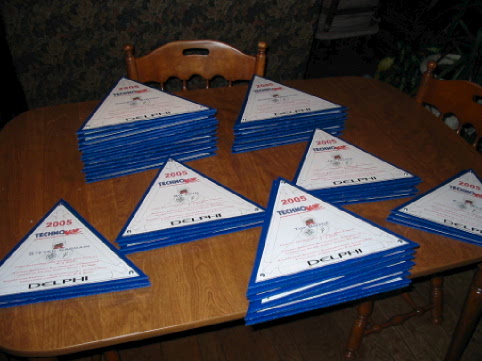 Each year, we make our own plaques for our team award party. This year, they were triangular-shaped. The bottom portion of the plaque is a blue acrylic triangle with 3 threaded holes in the corners. A top sheet of clear polycarbonate is screwed onto the blue acrylic after the paper with graphics is sandwich between the two plastic pieces.
In 2002, these plaques were blue acrylic circles (we glued the top polycarbonate to the acrylic… bad idea)
In 2003, they were red rectangles
In 2004, they were white rectangles
Since we make these ourselves, they cost under $8 per plaque.