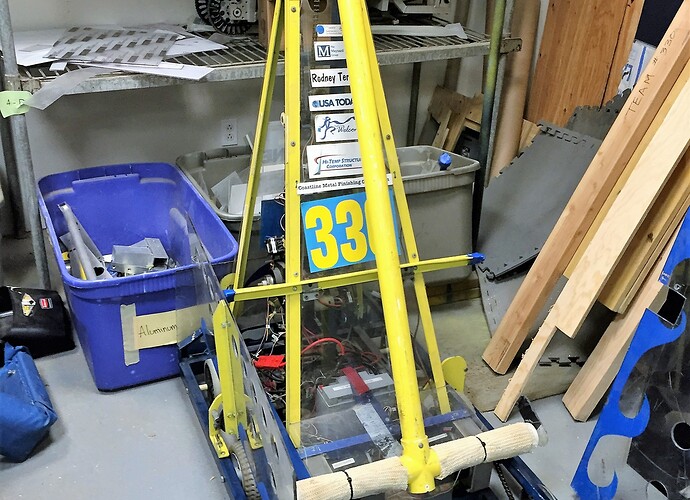 Today we (Team 330) had an interesting dilemma. Like most teams that had their robot shipped back from champs, ours still hasn't arrived. Earlier today, a reporter expressed interest in conducting interviews and recording footage of our world championship winning robot. It's a good thing that we have a spare.
After being dragged down from storage a few weeks ago, I was happy to find that "Pedro" worked and was only missing a few minor parts. (some of which were found in the 2003 totes we still have lying around)
The Wedges of Doom may be making their first TV appearance in 11 years.