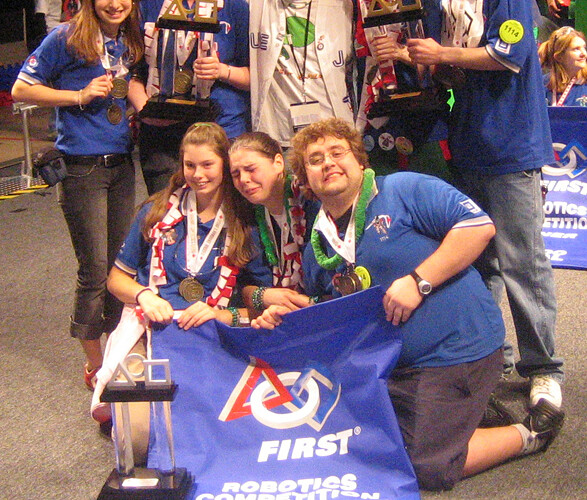 Our Chairman's team. We couldn't have won it without the help of everyone here, as well as our team.
Awesome job guys. A picture I am very happy to see. Congrats!
Thanks so much for your support Beth

Bar none, the happiest and proudest day of my entire FIRST career. I especially love the trophy tug-o-war between our two presenters, Lindsay and Peter.

Yeah, congratulations guys, that was really impressive. You must have left with about 50 pounds worth of awards.
Thank god you're not going to Palmetto this weekend, we actually have a chance to win. :rolleyes: