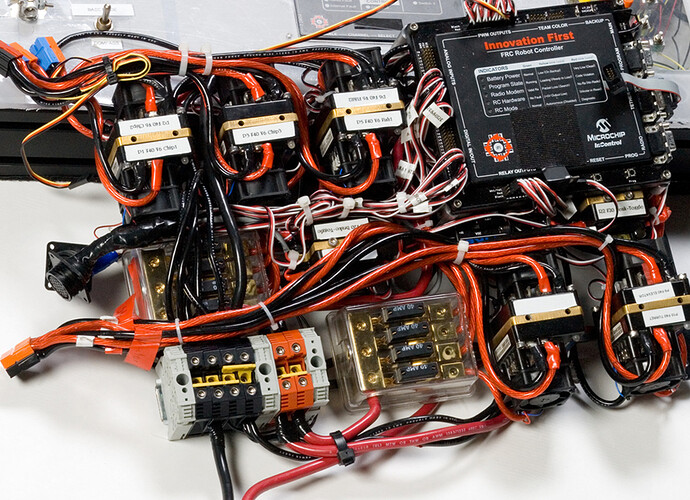 Team 118's 2007 Robot Brain. This modular control panel enabled quick repairs and adjustments as well as providing excellent time when replacing a Victor or a Spike on Redline between matches. There are 10 back to back speed controllers as well as 5 spikes (4 back to back Spikes and 1 stand alone for the compressor). Also there is a fuse panel under the brain with our 20A-30A fuses. The blue, orange, black, and red connectors are Anderson connectors for our motors and the black things on the left of our brain are 30 pin round plastic connector for our sensors.
PS. There is a trick to the power distribution block that will be posted soon.**
**Posted by Kris Verdeyen here.