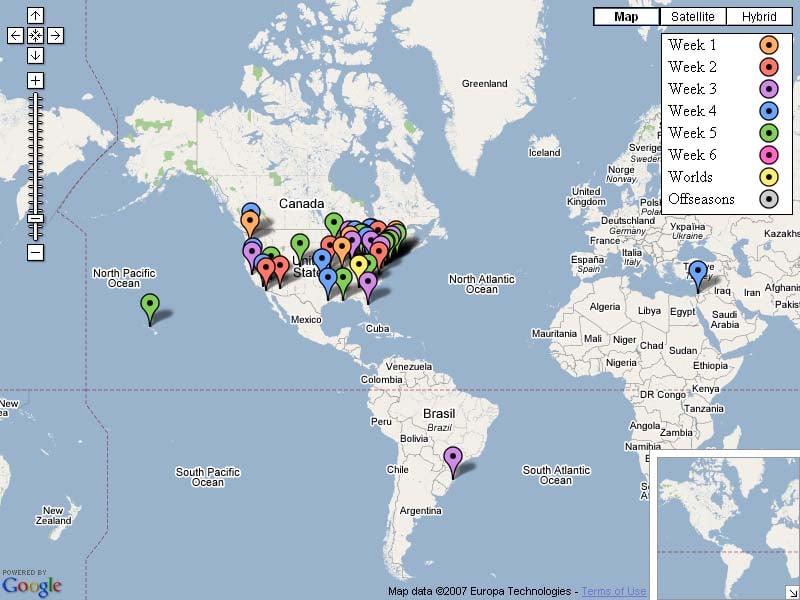 This is a map showing all of the 2008 FRC Events, including the 3 non-continental United States events.
This is a fantastic idea, I think MOE also had a great graphical picture of all the teams they have help build. Hopefully more teams will show graphically how many FLL and FTC teams they have helped mentor.
This is great looking!
Can you post a link to this map, or doesn't it work that way? I'd like to see the zoomed in version so you can see the different points. This seems like it would be useful for planning what regionals to go to!