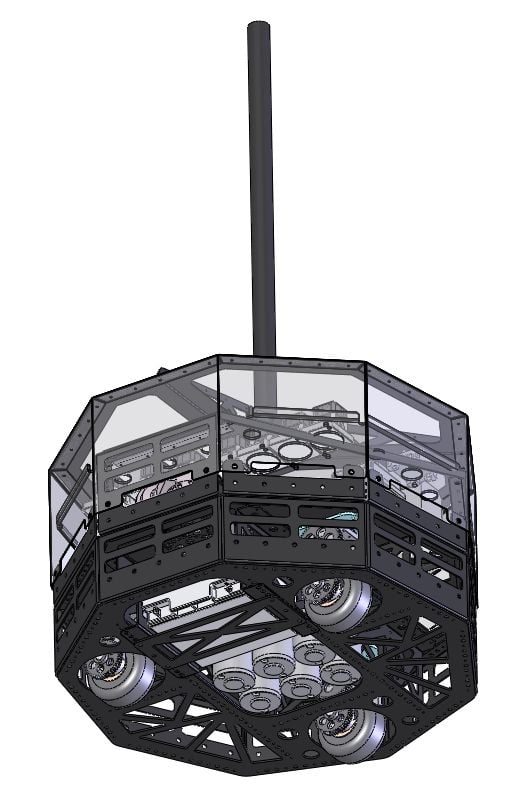 The CAD Assembly of the 2008 Robowrangler Robot "Tumbleweed" is now available for download.
Hi Everyone,
I posted a CAD assembly (STEP) of our 2008 Robot "Tumbleweed" for download. Lots of people have asked me for these CAD files over the years (maybe there is something interesting about a 3-wheeled, 9-sided, coaxial swerve drive?) so I wanted to cut out the middle-man. I figured maybe someone could learn something from the CAD models.
Please direct any questions to me, and I'll be happy to answer them.
Enjoy!
-John