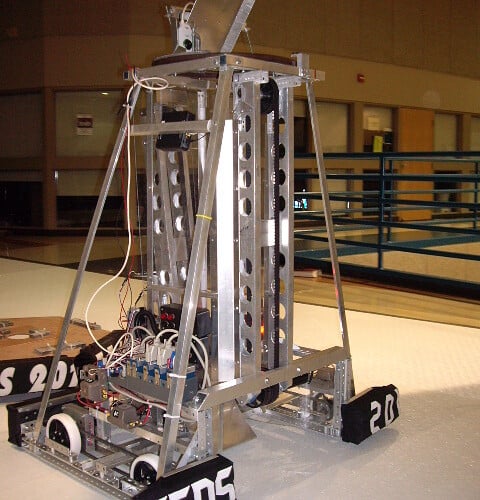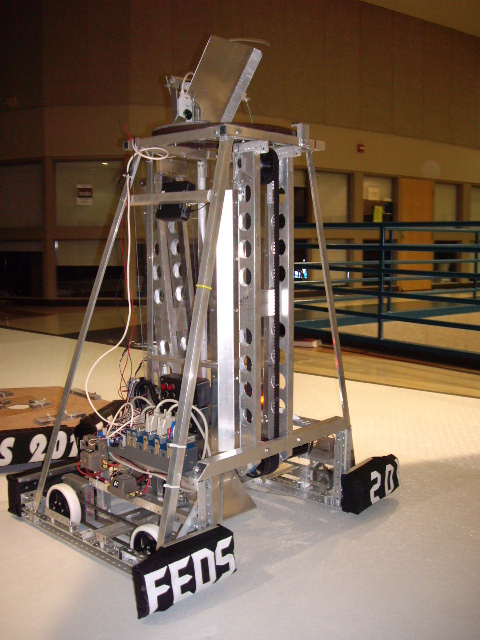 This is the FEDS' robot for the 2009 season.
We can pick up balls and store balls, and shoot them with our 280 (aprox.) degree rotation shooter distances up to 15 feet!
This is a pre-protected robot picture. We will have coverings on the sides of the robot where the empty space is.