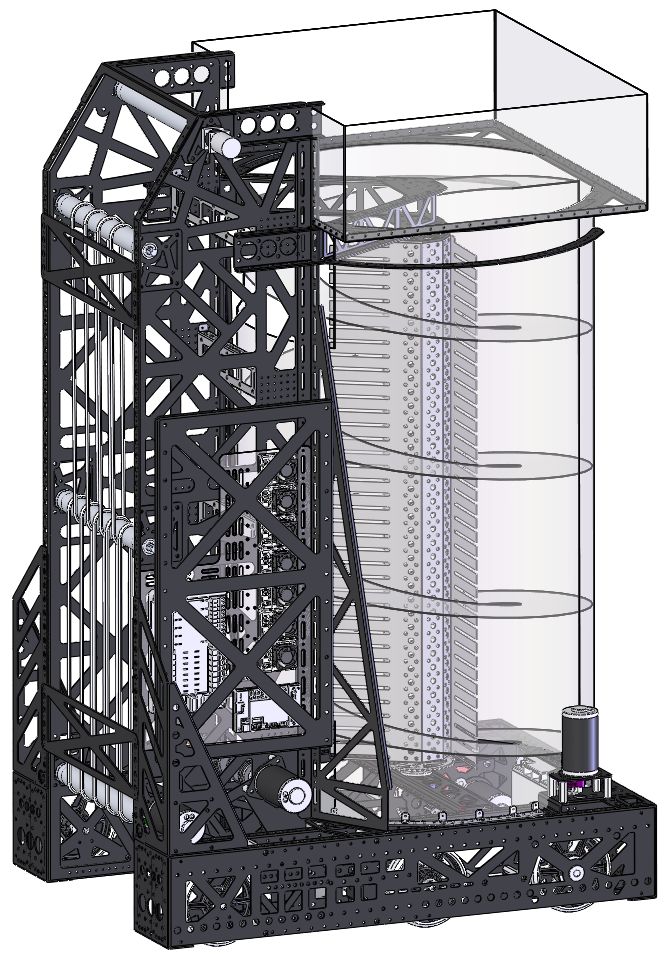 The CAD Assembly of the 2009 Robowrangler Robot "Tornado" is now available for download.
Hi Everyone,
I posted a CAD assembly (STEP) of our 2009 Robot "Tornado" for download. I figured people might be interested in taking a peek at our design from this season. One of the ways I learned how to design robots was to take a look at the work of other teams. I figured sharing our full assembly model might help someone else learn something (like, what not to do?)
Please direct any questions to me, and I'll be happy to answer them.
Enjoy!
-John