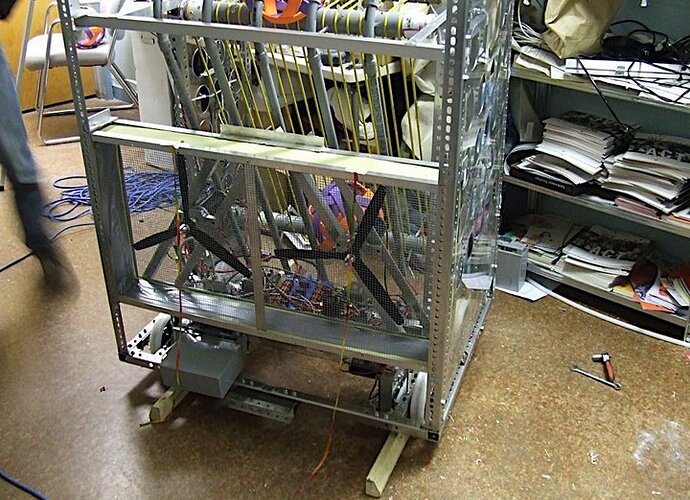 Here is our 2009 robot.
Some specs:
Propellers:
2-16" propellers, each independently driben by a CIM.
Each propeller capable of spinning faster than 5000 RPM
4.8 Lbs thrust each propeller.
Ball handling:
Ground pickup, ~25" wide opening
~10 ball capacity hopper
Power dump system
Capable of feeding payload specialist stations
Drive train (besides propellers):
4 wheel Skid steer.
Wide stance.
2 direct drive wheels, 2 chain driven wheels. 1 CIM per side.
Shortened wheelbase for manuverability.
Good luck everyone, we'll see you at BAE