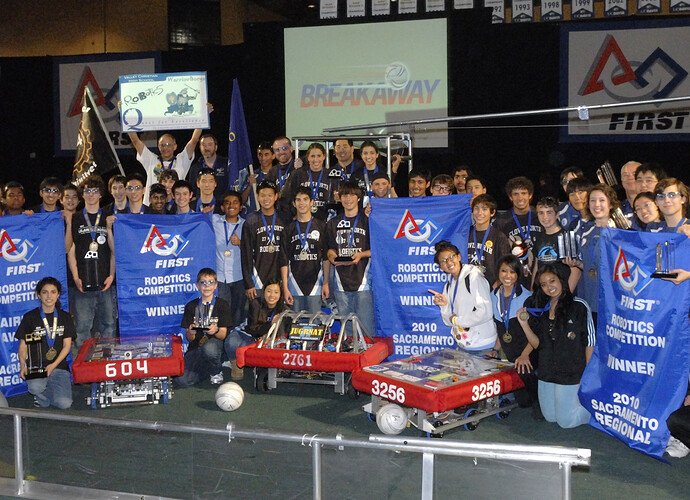 Thanks to teams 3256 and 2761 for joining our alliance! We worked really well together at Sacramento, and we hope to compete alongside both of your teams in Atlanta.
2761: As a second-year team, winning the Rookie All Star Award last year and the regional this year, you guys have much to be proud of. Keep up the great work!
3256: Winning the Rookie All Star Award, seeding second, and winning the Sacramento Regional this year (not to mention the many other awards you guys received at SVR and Sacramento), you're well on your way to becoming a top-notch FIRST team (I don't mean to say that you're not one already). Our team has enjoyed working with you guys this season, and we hope to continue to do so in the future!
Also thank you teams 2122, 2035, and 1835 for making it to the finals and giving us some very close and exciting matches. Best of luck for the rest of your season!